September 18, 2018

"Find Your SAFE SPACE"
Summer 2018 Contest
We received tons of entries at #mysafespace on Facebook, Twitter and Instagram. Thanks to everyone for playing along.
After serious consideration, our winner was "Three Amigos on a Rainbow Pegasus Chariot" as our grand prize winners of a $100 gift card and another floating Pegasus!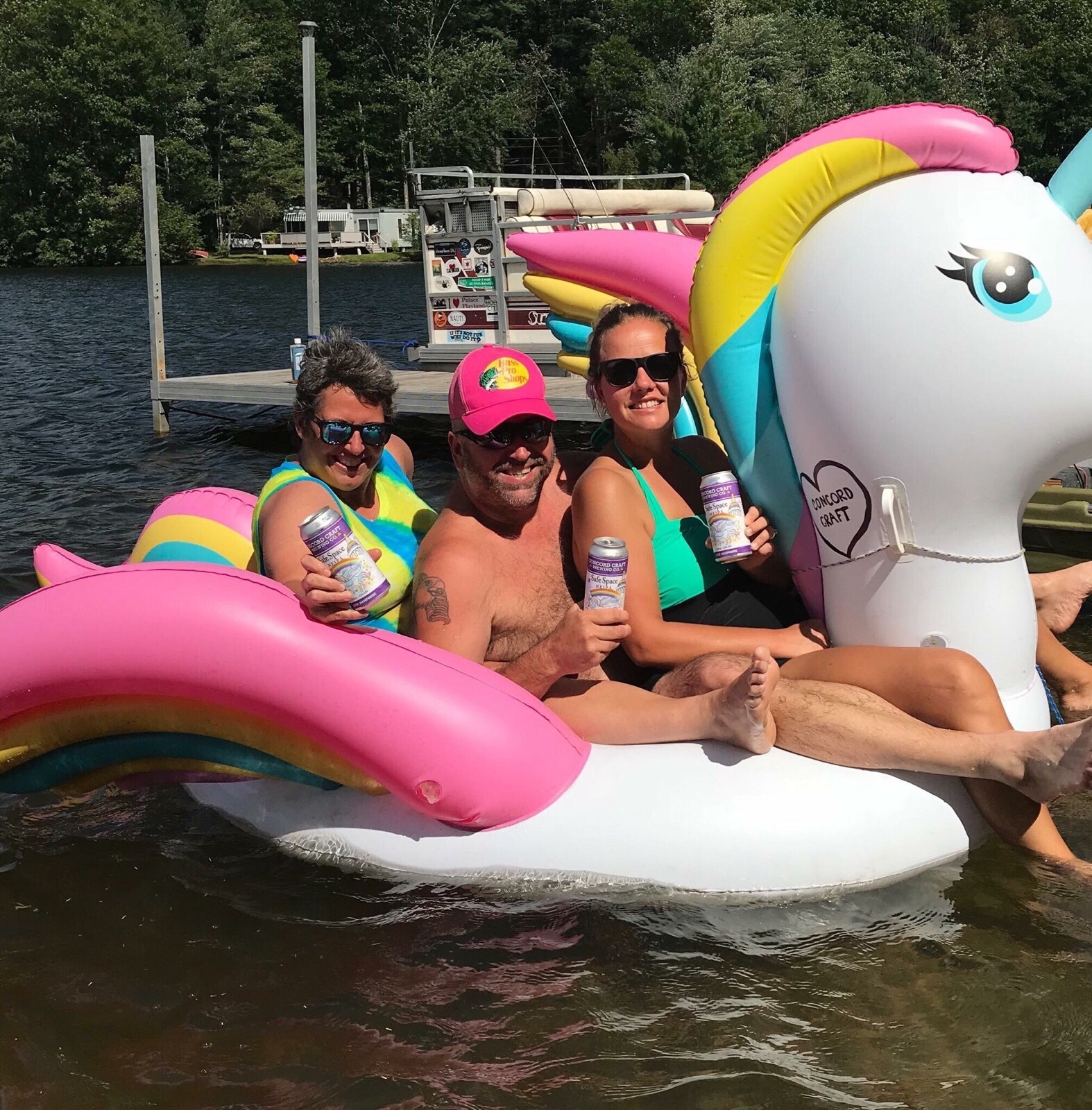 Our two runner up entries were the "Thirsty Rainbow Beach Unicorns" and "Wander-Woman and Mountain-Pup". These entries will each receive $25 gift cards to use at the brewery. Please come by during business hours or during our tasting room hours to claim your prizes!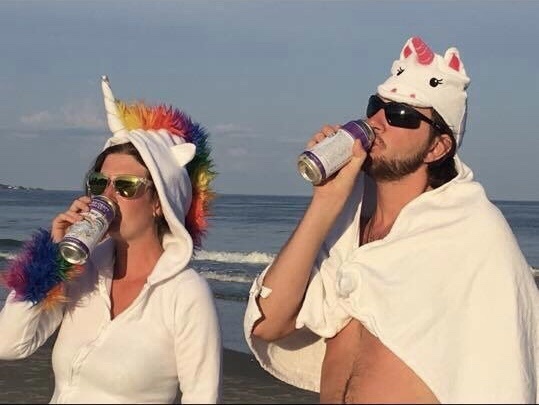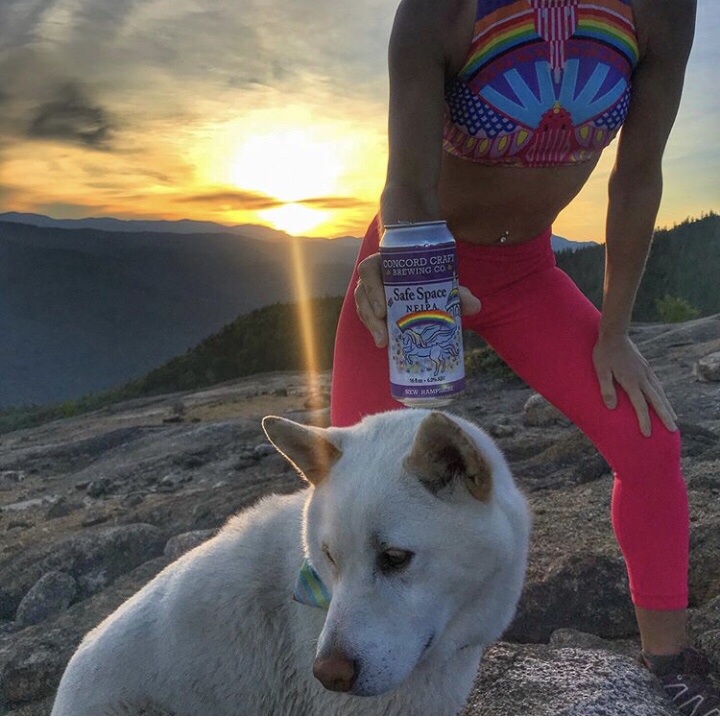 Thanks to everyone for making this so much fun.
-----------------------------------------------------------------------------
June 23, 2017 - Oh, say CAN you see...

Yes, those aluminum clad beauties are our first 16oz can run.
Hoping
these will be cleared for sale today at the brewery. We will have our two top sellers, The Gov'nah (see related news below) and the Kapitol Kolsch available in singles, 4 packs and 24 count cases right from the brewery (limit 1 case/customer/day). Stay tuned for the can roll-out.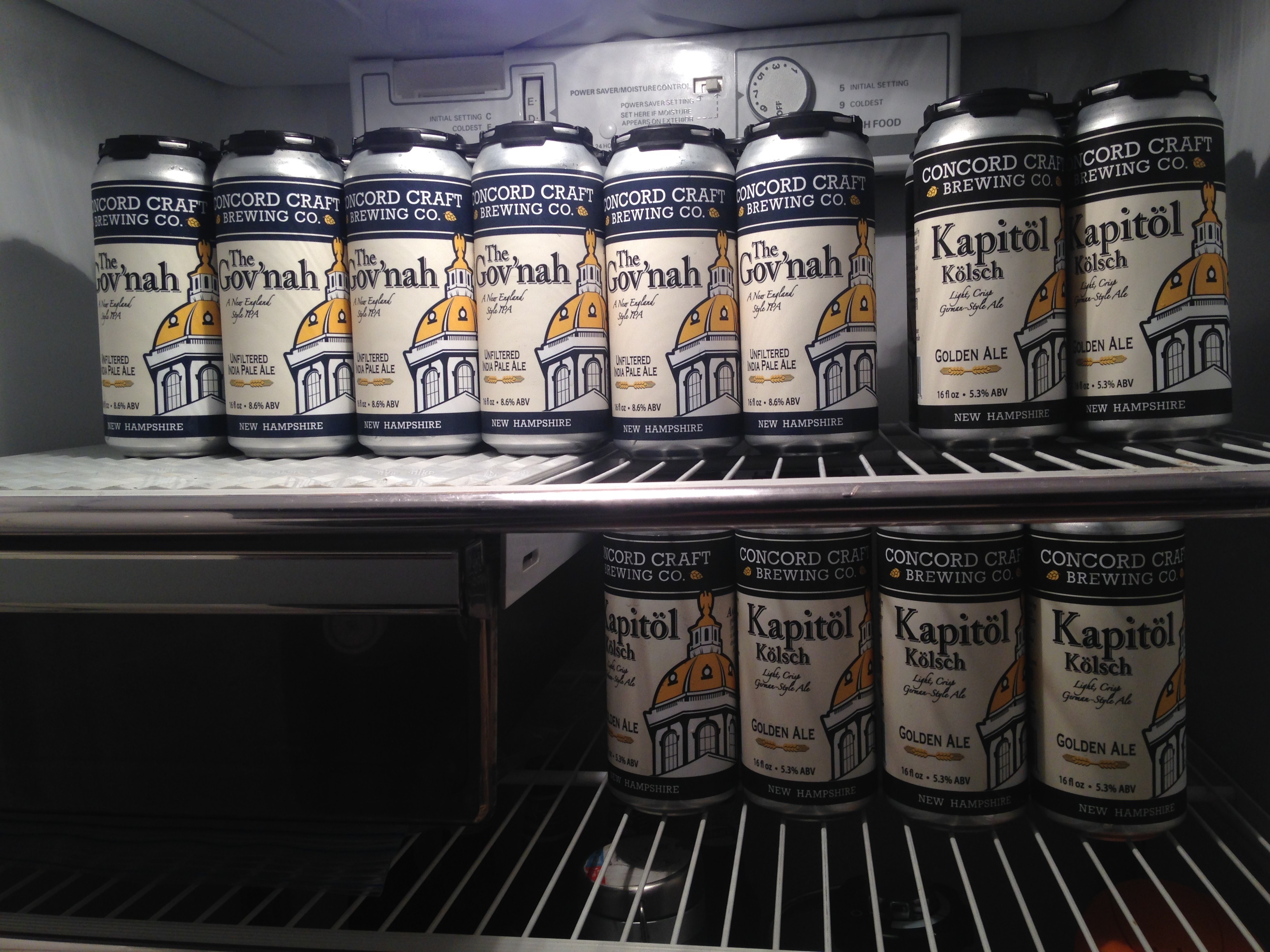 June 21, 2017 - Well, it's official, the Governor has met our Gov'nah!
Governor Chris Sununu took time out of his busy schedule to see what all the buzz was about, and visited Concord Craft Brewing today! He had heard about a possible rival, and decided that they could be friends, good friends. While touring the facility, he got to know our Gov'nah. We appreciate the time he took to see one of New Hampshire's newest state-of-the-art breweries and small businesses in action. We hope that our Gov'nah might be kicking around the Statehouse one day soon.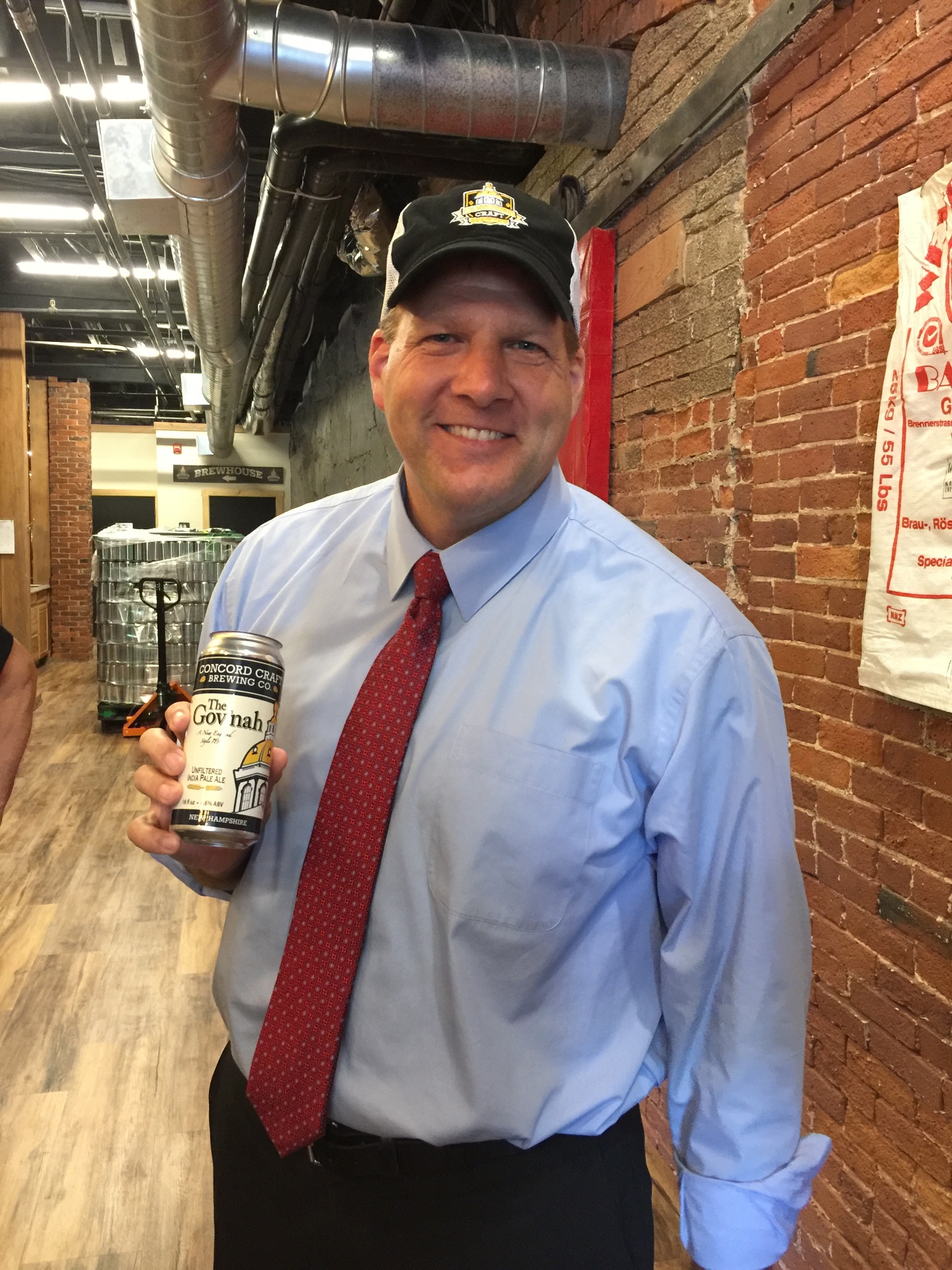 Thanks again for coming by Governor Sununu!
We typically have 8 beers on tap in our Brewery Tasting Room. Different beers will be added or dropped from the line up every month or so going forward, so please let us know which are your favorites, and we will keep posting our line-up on line.
Check us out in Around Concord – December 2016 Issue
Featured in The Concord Insider - Jan 31-Feb 6, 2017 Issue
Growlers are a great way to bring the fresh beer we make home. But, light (indoor and sunlight) and air degrade beer and change its flavor. Some people like that taste, but if you like it the way you tasted it in the brewery or on tap at one of our restaurant partners around town, you will want to be mindful of the shelf life limitations of growlers. The beer you take home in glass growler is best if consumed within 48 hours. If the lid is really tight on the screw tops you may get a few more days. Even if there is no exposure to air, your beer is exposed to air and light when it was filled and will eventually lose freshness. Crowler cans provide the best protection and can last 1-2 weeks. Flip-top mini Growlers and stainless bottles are the next best, and your beer is the most exposed in the glass screw top growlers.